COMPANY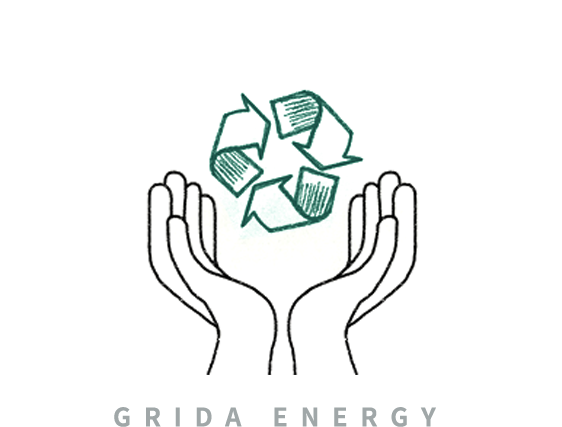 Grida Energy
Based on renewable energy that is a core industry in the future,
Grida Energy is going to propose our prospects of new energy industry
by studying a field of energy platforms. Now, we should produce energy from the sun, the earth,
the ocean, and the wind in order for the future of mankind.
Beyond earning profits, our goal has started from having a sense of responsibility.
We are going to present the gorgeous and delightful world to the next generations.
Research institute leading energy new industry
SERVICE
CONSULTING

From business planning to maintenance, we provide services that take into consideration the customer's position. We promise to accomplish a successful project by identifying hidden needs that are not exposed.

DEVELOPMENT

We provide optimized technology and system to cope with any demand through research infrastructure from equipments and facilities such as Generator, PCS, ESS, etc.

OPERATION &

MAINTENANCE

Our monitoring and maintenance stable facilities and provide management service that can be control 24hours.
Development of operational technology for virtual and distributed generation
PORTFOLIO
June 2016

Grida Energy, Co., Ltd. Established

August 2016

INNOPOLIS Research Institute Spin-off Company(No.251) Established

December 2017

Venture Business Certification

May 2018

'E-family SMEs Technical Support' selected

August 2018

'Corp Research Institute' Established

November 2019

'Energy Valley Investment Agreement' with KEPCO

March 2020

'Korea Institute of Industrial Technology' Partner Company selected

May 2020

'Honam Univ.', 'Wonkwang Univ.' Family Company selected

July 2020

'ETRI' E-family SMEs Technical Support Company re-selected

July 2020

'Korea Electrotechnology Research Institute' Family Company certification

April 2022

'The Ministry of Science and ICT' Specialized Research Business Entity registed
A company that grows with technology, a company that creates value
TECHNOLOGY
Category
Name
Date
PCT
Gateway apparatus for heterogeneous communication protocol data communication and setting method of the same
November 10 2021
GS Certification
ESS Power Managemenet System for Renewable Energy Plant 1.0.0
August 13 2018
Operating Solution for Energy Prosumer v1.0.0.0
November 25 2019
PlanSharp V1.0
December 23 2021
Software Copyright
EMS/HMI
June 20 2018
ESS Operating Solution for Energy Prosumer
August 14 2019
Functional Testing Solution for Power Conversion System
November 29 2019
Energy IoT Sensor Proxy
December 11 2019
Multi Sensing Based Edge Data Gettering System for Power Facility Operating Environment Control
August 14 2020
Operaing Environment Monitoring Program for Electic Power Management System
September 04 2020
PlanSharp - Work Order
December 24 2020
PlanSharp - Editor
December 24 2020
Local System Data Adjustment Program
September 09 2021
System Data Server Syncronyzation Program
September 09 2021
Virtual Electric Power Data Generation Program
September 09 2021
Data Transformation Program for Intelligent Energy Management System
September 09 2021
Energy Data Error and Loss Pattern Dectection Program
December 06 2021
Energy System Failure Dignosis Program
December 27 2021
PlanSharp V1.0
December 31 2021
Securing global competitiveness in Micro-Grid sector